Continuing expansion of the Town Centre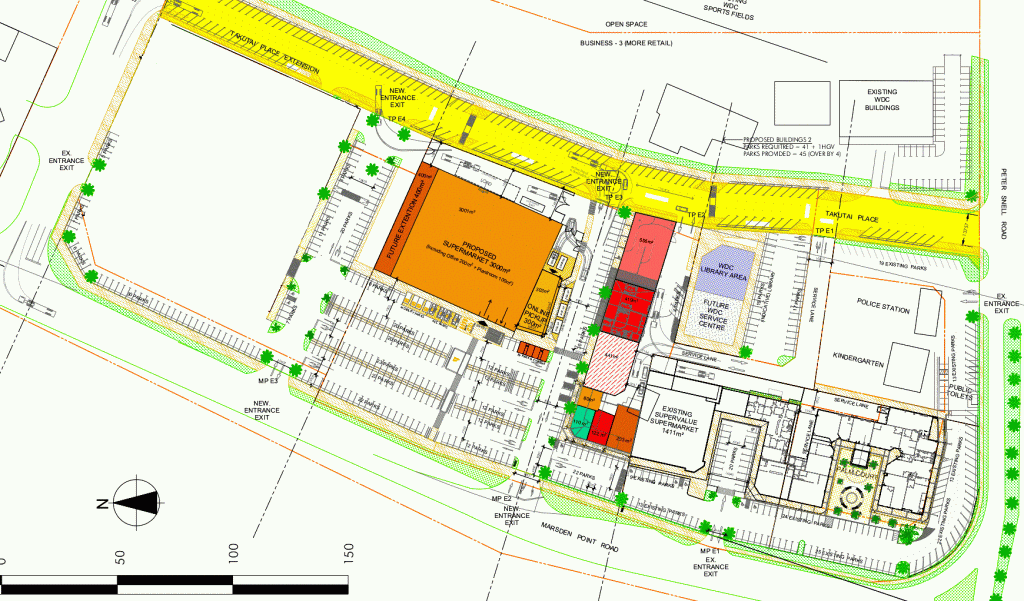 The Ruakaka Town Centre continues to expand as demand from local businesses and residential growth is increasing. This growth in Ruakaka and the surrounding areas is expected to continue.
The next development stage in 2022 is a new supermarket which will feature a modern layout, along with full click & collect and click & deliver facilities.
There will be more than 750 carparks including EV charge points to ensure easy and convenient parking.
The adjacent tavern site has been purchased to provide further expansion opportunities with stores and hospitality facilities built to tenant requirements.
Recent development includes the childcare centre and five new stores on Andrew Street, a new through road between Marsden Point Road and Takutai Place.
Takutai Place has been tar sealed and configured to provide parking for the sports grounds and recreation centre. In 2022 Takutai Place will be extended to link Peter Snell Road and Sime Road.
This continuing expansion is required to meet the growing needs of the Ruakaka community, which currently has 7,000 permanent residents, swelling up to 12,000 in summer. This is a doubling of the population in the last 10 years. Ruakaka, Whangarei and Kerikeri are driving Northland's population growth. This population growth is being boosted by the improving access from Auckland north.
Existing and future shops will enjoy being part of the growing Ruakaka community, with all the business opportunities that this continuing expansion will bring.
Location, Location, Location
Ruakaka Town Centre is located close to the main residential area of Ruakaka for the convenience of our customers.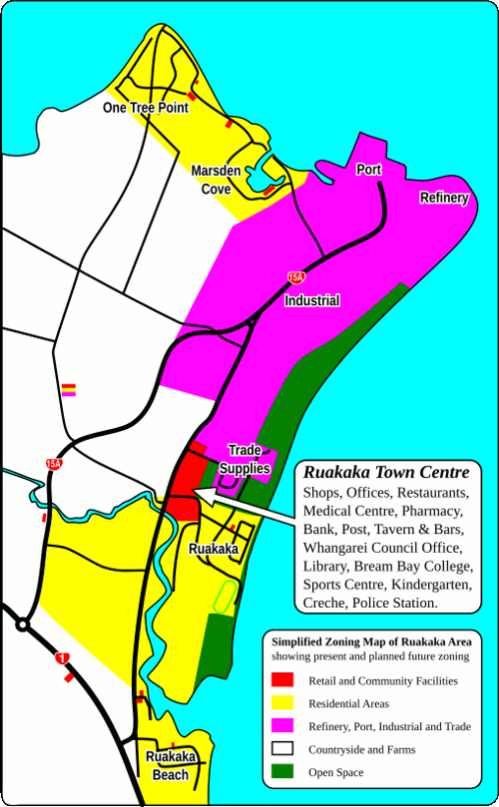 Design Concepts for Stage 4,
11 shops and upstairs offices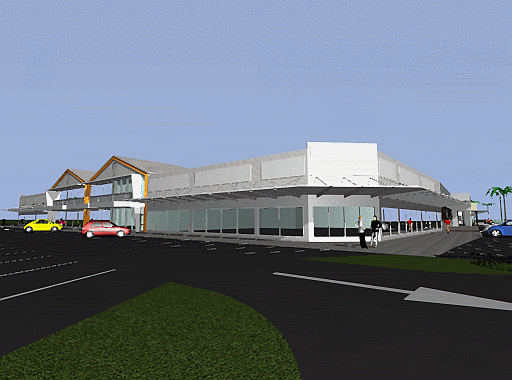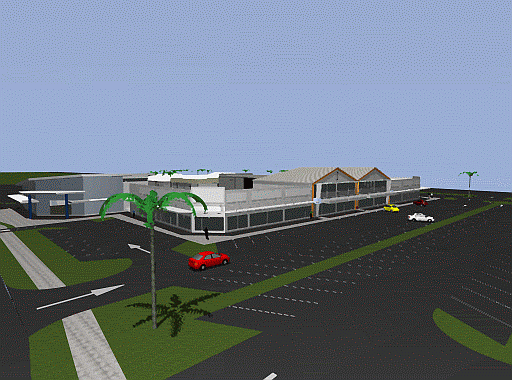 The Ruakaka Town Centre includes a police station, kindergarten, new library and council service centre on Takutai Place.  The sports fields, recreation centre, community centre and creche are all located on the opposite side of Takutai Place, with trade supplies along Sime Road and Kepa Road.
The Council sale of land to expand the Ruakaka Town Centre shows their commitment to sensible planning with Bream Bay College, recreation centre and tavern all adjacent.
Looking further ahead, the location is central to all existing residential areas and new subdivisions along Peter Snell Road, Marsden Point Road and in One Tree Point. These new subdivisions will be necessary to house the workforce and their families for the industrial and export industry expansion on land close to the deep-water Northport.
The growth of Ruakaka will be driven by new industries moving into the area. There is an abundance of land for varying activities including residential, light industrial, heavy industrial and export/import facilities using the port, that developers are converting from farming. Further expansion will come when the rail link is connected through to the main trunk line to handle the increasing volumes of logs, woodchips, wood panels and other bulk commodities.
The Whangarei District Council Marsden Point and Ruakaka Structure Plan outlines the ultimate development potential of the area.
Developers offering industrial land includes Marsden Maritime Holdings and Lakeside Business Park.
If you would like to be part of the region's main commercial centre, please contact us: